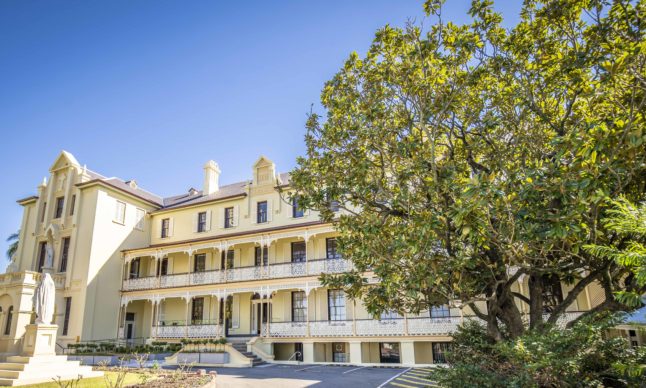 547 Ann Street, Fortitude Valley Brisbane City, QLD, Australia

Permanently closed to the public.

07 3839 2494
Adderton: house & heart of mercy
Adderton: house & heart of mercy has closed permanently to the public.
After consideration of internal and external factors, the Sisters of Mercy Brisbane came to this difficult decision. The Sisters will consider the future use of the heritage site.
'The Adderton team wishes to express our gratitude to all the artists, facilitators, suppliers and past and current team members who have contributed their time, skill, talent, enthusiasm and commitment to the vision of Adderton: house & heart of mercy from its opening on 23 August 2019 and during the 4 year refurbishment project prior to opening.
We are grateful for the opportunity to enact the vision for Adderton as a unique, values-driven space for the community promoting learning, justice, engagement, hospitality and reflection and to welcome visitors into the heart of mercy offering experiences nurturing spirituality, inspiring creative activity and encouraging new ideas for visitors of all ages and from all walks of life.'
Level 3, Aubigny Place, Mater Health Services, Stanley Street, South Brisbane
Open Tue 9am - 4pm & Friday 9am – 1pm; visit by appointment only