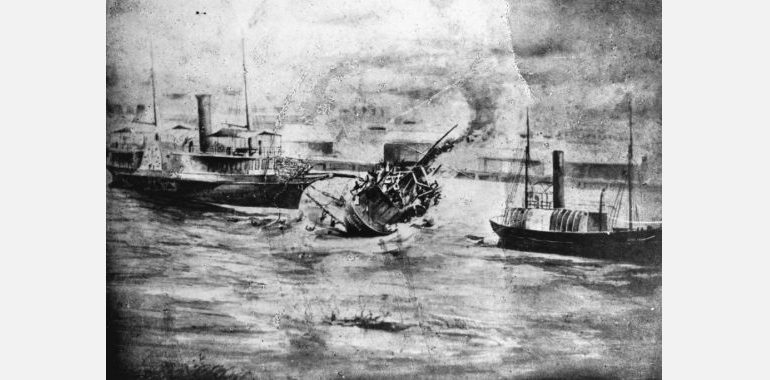 Queensland Police Headquarters - 200 Roma Street, Brisbane

28th February 2021 - 28th February 2021

11:00 am - 12:30 pm

07 3364 6432

Free
1896 'Pearl' Ferry Capsizing
Queensland Police Museum Sunday Lecture
BOOKINGS ESSENTIAL
On 13 February 1896, during major flooding, the steamer Pearl left Queen's Wharf to foul the anchor lines of the QGY Lucinda. The Pearl capsized near Victoria Bridge, Brisbane, with more than 80 passengers on board.  Within fifteen minutes about thirty people had drowned, with some bodies never being found.
On the 125th anniversary of 'Brisbane's worst disaster', author Paul Seto will present the latest findings of ten years of detailed research. He will speak movingly on those who drowned, and those who were rescued and by whom.
This disaster led to the foundation of many swimming and lifesaving clubs, especially for ladies, and the establishment of formal lifesaving organisations especially the Royal Life Saving Society of Queensland, in which several police officers were active members.
The one-and-a-half hour presentation will begin at 11am on Sunday, February 28 and will provide educational and up-to-date content suitable for all audiences.  Bookings are essential to abide with the QPM COVID Safety Plan.  Please access the link to Eventbrite to secure free tickets.
The Queensland Police Museum will open on Sunday February 28 from 10am to 3pm.  It is located on the ground floor of Police Headquarters, 200 Roma Street, Brisbane.