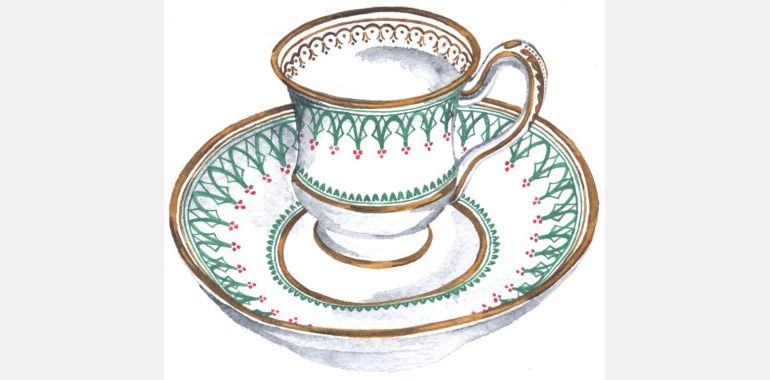 Adderton: house&heart of mercy - 547 Ann Street, Fortitude Valley

27th April 2021 - 29th August 2021

10:00 am - 4:00 pm

3839 2494

Free
A Cup of Mercy – Catherine MacAuley's Teacup
Visit this exhibition at Adderton.
The Cup of Mercy exhibition is currently displaying a teacup and saucer set used by Sisters of Mercy foundress, Catherine McAuley in early 1800s Ireland. Discover the story and significance of this teacup and others within the Sisters of Mercy Brisbane Collection and their connection to the people and service of Mercy.

The warmth and welcome felt when hospitality and kindness is shared through the offer of a fortifying cup of tea is a universal experience that is common to many cultures. Within the Mercy family, the sharing of the teacup symbolises circles of welcome, inclusion, connectedness, warmth and belonging that can be traced to the hospitality of heart of Sisters of Mercy Foundress Catherine McAuley.

Come and see Catherine McAuley's teacup and the tumbling teacups by artist, Denise Faulkner and share your own special blend of welcoming kindness by creating a 'cup of kindness' to add to the exhibition.