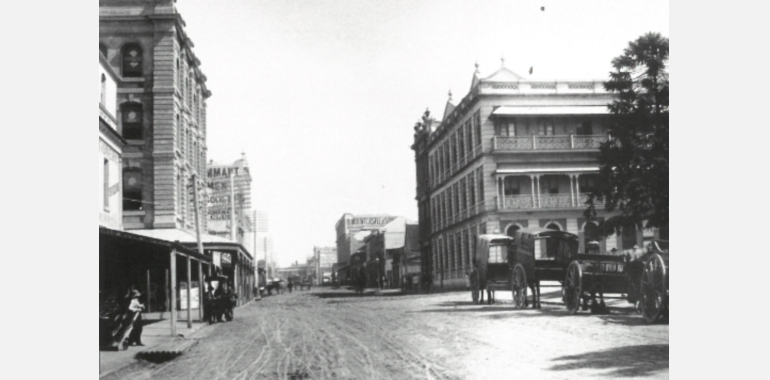 Commissariat Store Museum - 115 William Street, Brisbane

14th July 2021 - 14th July 2021

12:30 pm - 1:30 pm

3221 4198

free
A Look at Adelaide Street
Wednesday lunch time talk at the Commissariat Store Museum.
Adelaide Street is home to some of Brisbane's most historically significant sites, including Anzac Square, Central Station and City Hall. Join Terry Tolhurst for this look at Adelaide Street and its rich history.
Terry Tolhurst was involved in Records Management nearly all his working life. He has been the Archivist at The Brisbane Club for the past ten years.