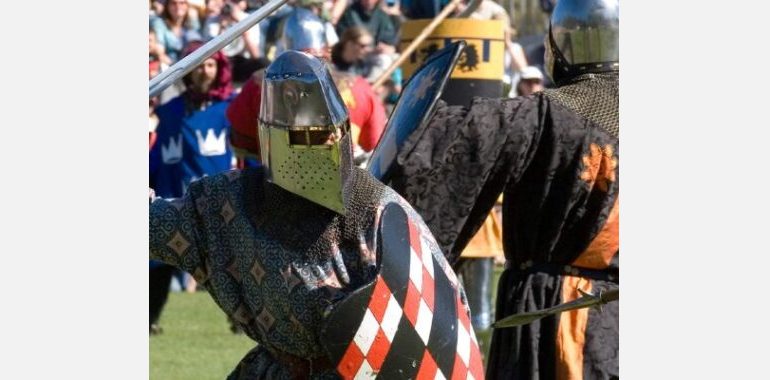 Abbey Museum of Art and Archaeology - 1-63 The Abbey Place, Caboolture

08th July 2023 - 09th July 2023

Check website for details
Abbey Medieval Festival 2023
Hosted during the Queensland school holidays, the Festival site, located at Abbey Place in Caboolture, will be transformed for visitors to experience the pageantry and historical recreation of life in the Middle Ages.
Visitors will be able to step back in time and witness the thrill of a joust as knights on their mighty steeds charge down the list for honour and glory. There will be fighting displays, archery, and music played on strange instruments such as the hurdy-gurdy, medieval bagpipe, and shawm.
As you explore the grounds at Abbeystowe you may come across fierce Vikings, Turkish oil wrestling, great war machines and powerful cannons.
There will be opportunities to learn about medieval farming, participate in dance workshops, see ancient crafts brought to life and smell the rich aroma of medieval cooking as it wafts through the air from the encampments of our many medieval reenactors.