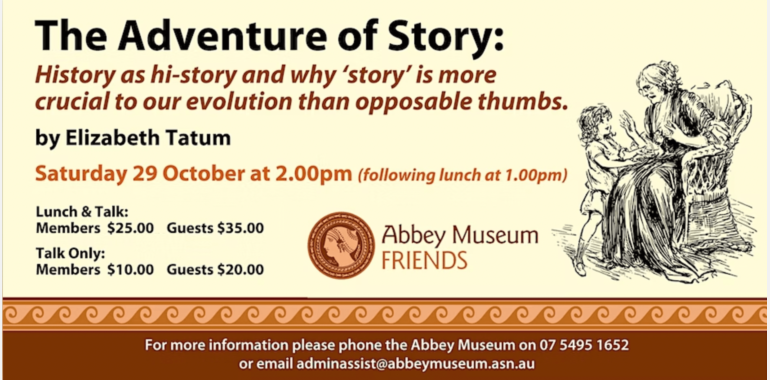 The Adventure of Story by Dr Elizabeth Tatum
Annual Lunch & Presentation.
The Abbey Museum Friends invite you to their Annual Lunch and Presentation on Saturday 29 October.
Join Dr Elizabeth Tatum on an adventure through the world of story. Explore why story is so important in helping us navigate our lives and understand our past. Follow the twists and turns as we peer into the depths of story development and reconnoiter the pathways used to hardwire our brains for story. Feel the chill of the coffin king and the thrill of meeting some of the fascinating characters who bring history to life through story.
If you have ever wanted to know why a story hooks you in, what is so special about stories and how they can be used to help us understand our past then join us on 29 October for this fascinating presentation.
All are welcome.