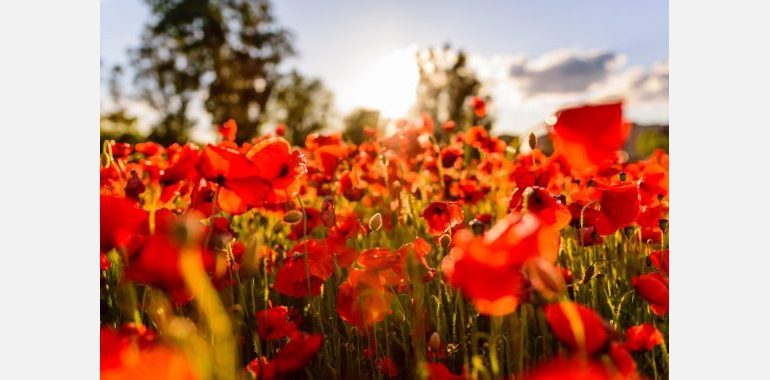 ANZAC Day online
Creative commemoration of this important day.
While we are unable to attend ANZAC Day services or parades this year, we invite you to join us in commemorating and remembering those who served and sacrificed by making poppies to put in the front window of your home.
This activity is available online for you to view and print. Suitable for children aged 3+.
Did you know that ANZAC stands for Australian and New Zealand Army Corps?
ANZAC Day is held each year on 25th April. It was the day that Australian and New Zealand military forces landed at Gallipoli in 1915. ANZAC Day began in 1916, initially as a day for patriotic rallies and recruiting campaigns, and after WWI ended it became a day for commemoration. Today, all around Australia we hold commemorative services at dawn and parades during the day to remember former servicemen and women.
What do red poppies symbolise and why do people wear them?
Red poppies were one of the first plants that grew on the fields in France and Belgium after the battles had taken place during WWI. They became a symbol of the sacrifice made by those who served in war. Poppies are used in wreaths, placed beside names on honour walls, and many people wear red poppies on ANZAC Day and Remembrance Day.
Why do some people wear sprigs of rosemary?
Some people wear a sprig of rosemary on ANZAC Day as rosemary grew wild over the peninsula in Gallipoli. Since ancient times, the herb rosemary has also been associated with memory and remembering.
What is the significance of the Last Post?
During war, the Last Post was played on a bugle to signal the end of the working day.  It is now played at commemorative services to symbolise the service people who have gone to their last rest.