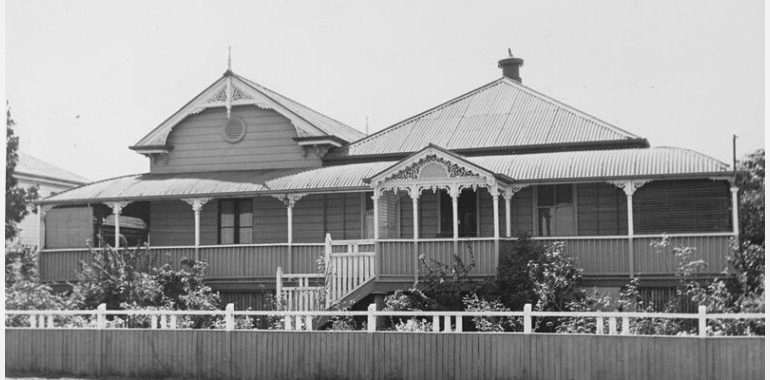 Architectural Styles of Queensland homes
House Histories Webinar Series - State Library of Qld
Identifying the style of your house can lead to a discovery of the date it was built, and even the architect, designer or builder.
Find the clues to your house's life journey in the roof pitch, the window hood, the lattice work or paint colours.
By searching the architectural features of homes of different eras you will be able to apply the knowledge of the styles and approximately date your house.
This online event is free to attend and will run via Zoom. Details on how to join the event will be provided on registration.
Image: House at 26 The  Terrace, North Ipswich. Image number 6169-1032-0016, John Oxley Library, State Library of Queensland.