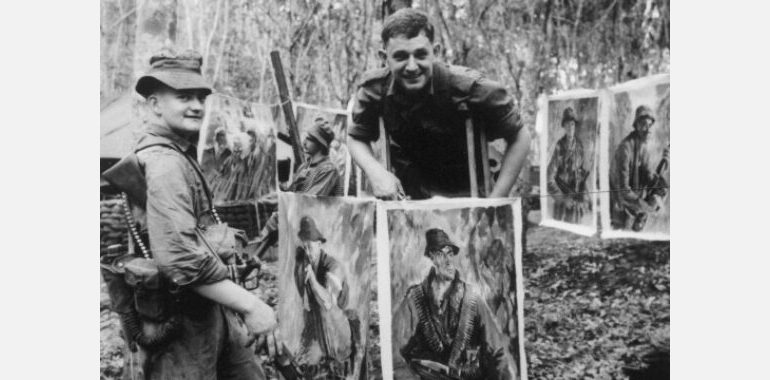 Anzac Square Memorial Galleries - 285 Ann St, Brisbane

20th November 2022 - 20th November 2022

10:30 am - 11:30 am

Free
Art in wartime
Back by popular demand, join us at Anzac Square Memorial Galleries for a free talk on the use of art during times of war.
You may be surprised at the myriad of ways art can be used during wartime and in the years immediately after war's end. In this talk you will hear stories of the ways art was used for the benefit of soldiers and defence forces throughout the First and Second World Wars, including:
some of our official and non-official war artists
the relationship between art and propaganda
the design of camouflage
the creation of trench art and the benefits of art therapy
After the talk, visitors can stay to explore the Memorial Galleries – embarking on a free interactive journey from World War I to today, before taking time to reflect on the remarkable stories of bravery and sacrifice in the tranquil parklands.