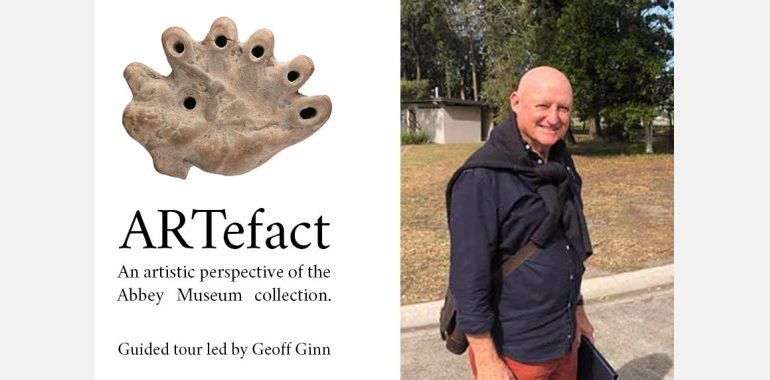 Abbey Museum of Art & Archaeology - 1-63 The Abbey Place, Caboolture

13th November 2020 - 13th November 2020

10:00 am - 11:30 am

(07) 5495 1652

31.62
ARTefact – An artistic perspective of the Abbey Museum collection.
Guided tour led by Geoff Ginn.
Geoff Ginn provides fascinating insight into how art has played a significant role in the human story. From the cave artist to the masters of the Renaissance, using multiple mediums such as painting and sculpture to bring beauty to their surroundings, as expression of faith or to decorate tools, weapons and utilitarian objects found in the Abbey Museum collection. Explore how art has made us human.
This guided tour is roughly one hour in length and is followed by a tea which is included in the ticket price.
More about Geoff Ginn:
After art college Geoff Ginn was a High School Art teacher, and later an art subject master. He was a tutor of drawing in the Architecture Department at Queensland University and QUT and later a drawing tutor at the Brisbane Institute of Art.  He was co-owner and Director of a commercial art gallery in Brisbane for many years. Geoff Ginn resides right here on Bribie Island, where art remains part of his everyday life as a commissioned sculptor who exhibits quite frequently.