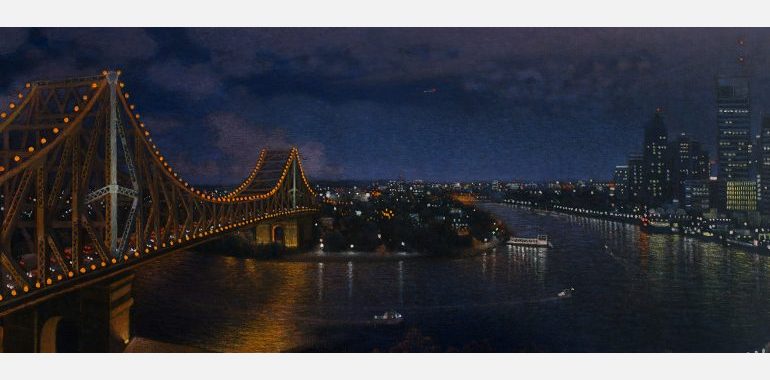 Museum of Brisbane, Gallery One, Level 3 - City Hall, 64 Adelaide St, Brisbane

18th April 2023 - 22nd June 2023

Free
Artist in Residence: Robert Brownhall
Witness Robert Brownhall in action as he sketches views from City Hall.
Robert Brownhall's realist paintings reflect a strong connection to place. His sweeping vistas, moody nocturnes and wistful vignettes of urban life record his observations around Brisbane and the neighbouring Gold and Sunshine Coasts.
Robert has sketched scores of Brisbane buildings, houses and bridges over the last few decades. He especially enjoyed drawing the Old Parliament building, the Old Museum and Saint John's Cathedral. City Hall is a building he has always wanted to draw.
As Artist in Residence, Robert will work onsite at Museum of Brisbane to sketch views from City Hall, and offsite to capture the building from nearby vantage points. Visitors are invited to speak with him about his practice and enduring interest in what makes place.
Robert's residency aligns with the themes explored in Making Place: 100 Views of Brisbane, and upon completion, a number of his drawings of City Hall will be displayed in the exhibition.
In residence Tuesdays and Thursdays.
Image: Robert Brownhall, Story Bridge at Dusk 2010 (detail), oil on canvas. Photo: Carl Warner. Gift of the Sir John & Lady Chandler Citizens' Appreciation Fund 2010, City of Brisbane Collection, Museum of Brisbane.