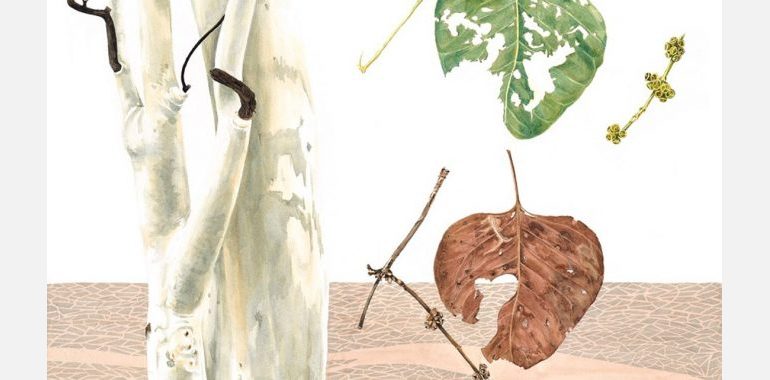 Redcliffe Museum - 75 Anzac Avenue, Redcliffe

01st August 2020 - 06th September 2020

10:00 am - 4:00 pm

07 3883 1898

free
Artistic Endeavour
Latest exhibition at the re-opening of the Redcliffe Museum!
This exhibition at the Redcliffe Museum marks the 250th anniversary of the HMB Endeavour's voyage along the east coast of Australia. Scientists Joseph Banks and Daniel Solander, together with illustrator Sydney Parkinson, gathered and recorded many 'curious plants met with on shore'.
Showcasing new works by members of the Botanical Artists' Society of Queensland, the exhibition is an innovative exploration of the artistic, scientific, environmental and cultural significance of this chapter in Queensland's botanical heritage.
Our priority is protecting the health and well-being of the community as much as possible. Visits to the museum will be limited to 20 people for 30 mins.
Redcliffe Museum open Tuesday – Sunday, 10.00 am – 4.00 pm.
Image credit: Catherin Bull, Eucalyptus platyphylla, poplar gum (detail), watercolour, graphite on paper, 2019.