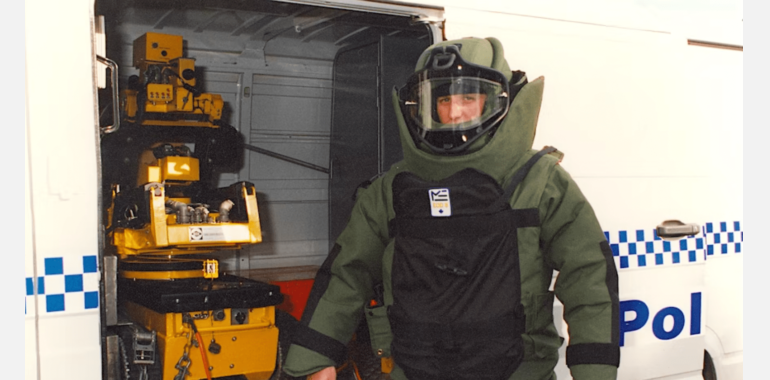 Queensland Police Museum - Ground Floor, Police Headquarters, 200 Roma St, Brisbane

30th October 2022 - 30th October 2022

11:00 am - 12:30 pm

Free
Blast from the Past
By Queensland Police Museum.
Established in 1983, the Explosive Ordnance Response Team (EORT) provides a specialist response to incidents involving Improvised Explosive Devices and other improvised hazards. In Queensland we have been spared the horror of sustained targeted attacks as experienced by other policing jurisdictions around the world. Though this does not mean we have been immune from the threat of explosive incidents.
Sergeant Mick Gardiner, Senior Police Bomb Technician will present "Blast from the Past: A Bomb Technician's short 100 year history of Queensland explosive incidents". Mick will outline how bomb response has changed over the years, drawing from his 25 years' experience in the EORT. He will also offer you a look at some of the most interesting and sometimes unbelievable bomb incidents that have occurred over the last 100 years, a history maybe you never knew existed. From mental health to domestic violence, from experimentation gone wrong to targeted criminal attack, Queensland has seen it all.
The one-and-a-half hour presentation will begin at 11am on Sunday, 30 October and will provide interesting and educational content suitable for any audience. It will also be Livestreamed.
The Museum opens its doors to the public on the last Sunday of each month from 10am to 3pm from February to November in addition to the standard Monday to Thursday 9am to 4pm opening hours. Monthly Sunday openings feature guest speakers from across the historical and crime-solving spectrums.