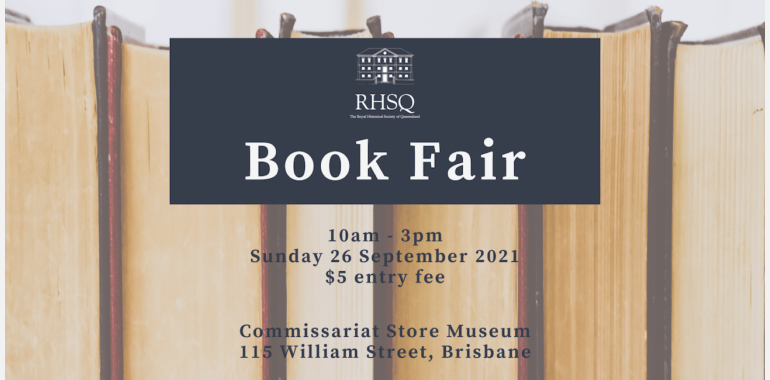 Commissariat Store Museum - 115 William Street, Brisbane

26th September 2021 - 26th September 2021

10:00 am - 3:00 pm

3221 4198

$5 - $10
Book Fair
At the Commissariat Store Museum!
Calling all bookworms! Join us at our first ever Book Fair.
Hundreds of books, mainly dealing with Queensland and Australian history, will be sold along with rare convict-made bricks. There will also be periodicals, magazines, and some novels for sale. Some books are over 130 years old.
For members of the RHSQ, Saturday 25 September is our members-only day.
Over 700 publications will be offered to the public on Sunday 26 September.
Most of the books date from the 19th and 20th centuries, but some are from the 18th century such as 30 volumes of Viner's Law from 1792. The fascinating Filial Duty from 1802 relates to the parental control of children. The oldest book for sale dates from 1711.
In addition to the books there will be a number of handmade bricks from the mid-19th century, which were given to the Society by contractors demolishing early structures in Brisbane.
Booking is not necessary, but please note that at busy times you may be asked to wait to comply with COVID capacity restrictions.
Adult entry fee: $5
Visit the RHSQ website for more details; browse more BLHN events in our What's On section.