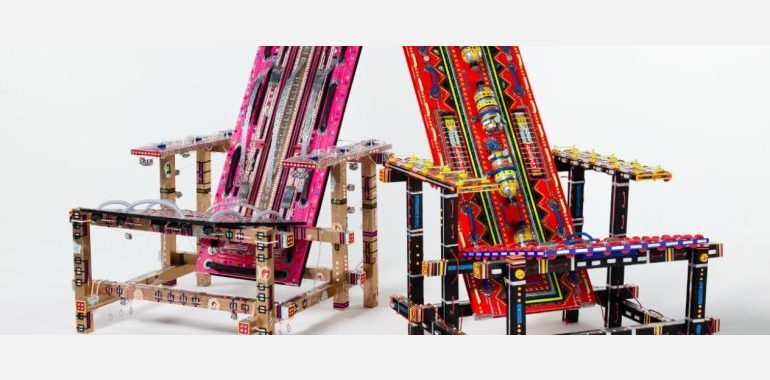 Museum of Brisbane - City Hall, 64 Adelaide St, Brisbane

20th January 2023 - 19th February 2023

10:00 am - 5:00 pm

Free
BrisAsia Stories
Artist in Residence: Vanghoua Anthony Vue
BrisAsia Stories is an initiative designed to tell the story of Brisbane's cultural evolution and the impact and influence Asian art and culture has had on this city across time. BrisAsia Stories is a vehicle for relationship and partnership building, creative discovery and community connection—a platform to ignite conversations and generate fresh curatorial ideas that bring new voices, perspectives and creations to public attention.
Vanghoua Anthony Vue is a multidisciplinary artist whose work spans installation, sculpture, drawing, painting and new media. Drawing on lived experience, Vanghoua Anthony reinterprets and reinvents Hmong traditions and aesthetics within an Australian context. Through his practice, he unpacks the complexities of cultural belonging and its ties to identity, and uncovers stories that are often overlooked and forgotten, particularly Hmong experiences of war and migration.
As Artist in Residence at Museum of Brisbane (MoB), Vanghoua Anthony will transform the MoB Hallway into an evolving installation, bursting with colour and texture. He will repurpose everyday objects into sculptural forms, which will pattern the walls of the hallway alongside digital works and designs created in paint, tape and other materials. Over the course of the residency, Vanghoua Anthony will add to the installation and work from the MoB Studio. Visitors are encouraged to engage and converse with the artist, and delve deeper into his multifaceted practice.
BrisAsia Festival is presented by Brisbane City Council, produced by Sounds Across Oceans, with official Media Partner SBS Australia.