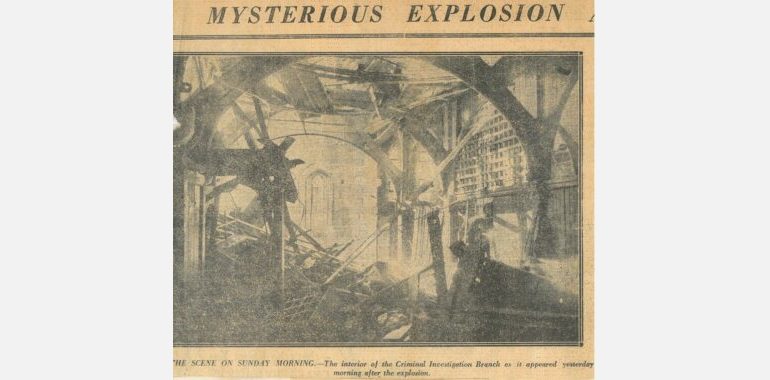 Brisbane Outrage: the 1927 bombing of the CIB Building
Presented by the Qld Police Museum.
Criminals are always thinking of ways to outsmart the police. On 14 August 1927, two such criminals by the names of Fitzgerald and Orchard decided to destroy evidence held in the CIB property room by lobbing gelignite through an open window. The resultant explosion nearly cost a police officer his life and blew a three square metre hole in the floor. However the blast did not destroy the evidence.
Queensland Police Museum Curator Lisa Jones will present this fascinating piece of Queensland Police history. She will tell the story of two criminals whose long list of mistakes led them to make a desperate attempt to wipe the prospect of jail time from their futures.
Ms Jones will outline the background of these two career criminals and the circumstances that led to the bombing of the Criminal Investigation Branch building, the subsequent police investigation and the outcome of this failed attempt to pervert the course of justice.
The 90 minute presentation will provide interesting and educational content suitable for any audience.
It's free to attend, but reservations are essential.