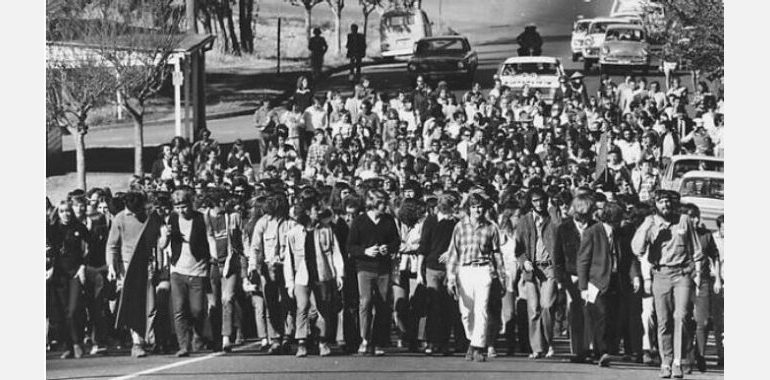 GT125 Theatre, St Joseph's College - 285 Gregory Terrace, Spring Hill

20th November 2021 - 20th November 2021

1:00 pm - 4:00 pm

3353 2210

BHG Members $10 / Non-members $15
Brisbane Radicals
Brisbane History Group seminar.
Please join the Brisbane History Group (BHG) for their final seminar of 2021, Brisbane Radicals.
Four speakers who will reveal aspects of Brisbane's radical past:
Bill Metcalf, Early utopian and dystopian Brisbane writers and literature
Susanna de Vries, Nell Tritton and Alexander Kerensky, former President of Russia in Brisbane
Lesley Synge, Wal Stubbings, waterside worker: The post-war activism of a member of the Communist Party of Australia
Claire Steward, 'The scum section from the university': Student activism in Brisbane, 1960s to 1970.
Brisbane, a hot bed of radicals, revolutionaries, communists and protestors!
BHG cash bookstall, plenty of parking on Gregory Terrace, interval with afternoon cuppa and biscuits.