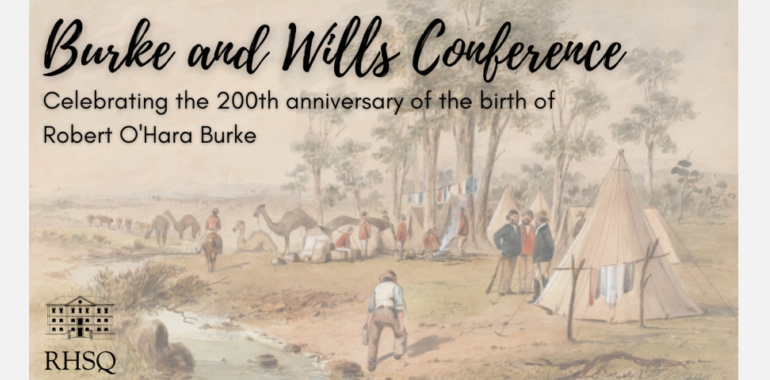 Commissariat Store Museum - 115 William Street, Brisbane

29th May 2021 - 29th May 2021

9:30 am - 1:00 pm

3221 4198

$25 RHSQ Members; $35 non-members
Burke and Wills Conference
RHSQ Conference at the Commissariat Store Museum.
The President and Council of The Royal Historical Society of Queensland invite you to this conference to celebrate the 200th anniversary of the birth of Robert O'Hara Burke in Ireland.
Speakers include:
Dr David Phoenix – The Dig Tree Dilemma: Why Brahe's Tree is the Real Dig  Tree
David Dodd – Dr Hermann Beckler MD: A German Doctor in Practice in Moreton Bay 1856-1858 and his Role with the Victorian Exploring Expedition
Professor John Pearn – Enduring Heritage: The Numismatics and Philately of Burke and Wills
Philip Castle  – Australia's Most Ambitious Exploration of the 19th Century: Courage, Perseverance, Bad Luck and Foolishness
Aaron Patterson – King, Kin and Country: Burke, Wills, King and Yandruwandha
Jim McCourt – Robert O'Hara Burke: Courage and Perseverance
Bookings are essential. Ticket price includes morning tea.
9.00 am registration for a 9.30 am start.