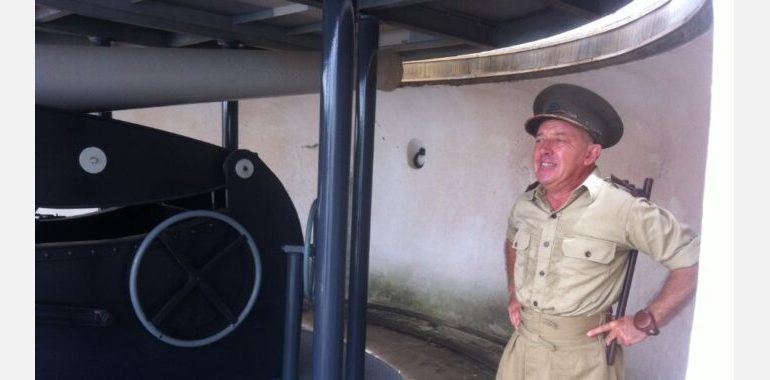 Fort Lytton National Park - 160 South Street, Lytton

25th April 2022 - 25th April 2022

10:10 am - 11:30 am

3393 4647

free
Captain Harris Reminisces
A special 'in character' tour of Fort Lytton.
This 'go back in time' experience, explores the fortifications of historic Fort Lytton, whilst recalling the momentous events of the First World War.
It's Anzac Day 1938 and Captain Harris recalls the first Anzac Day he was present at, twenty-three years ago in Egypt. Today he is taking a short tour of the fortifications at Lytton, to allow people to see the mighty Armstrong Disappearing Gun before it is removed from the battery. But as he does so, memories return of the momentous events he lived through, and survived.
This is a powerful in-role interpretation that imaginatively engages with the past to keep the story alive for future generations.
This event is part of the Australia Heritage Festival 2022
Free, but bookings essential: 3393 4647