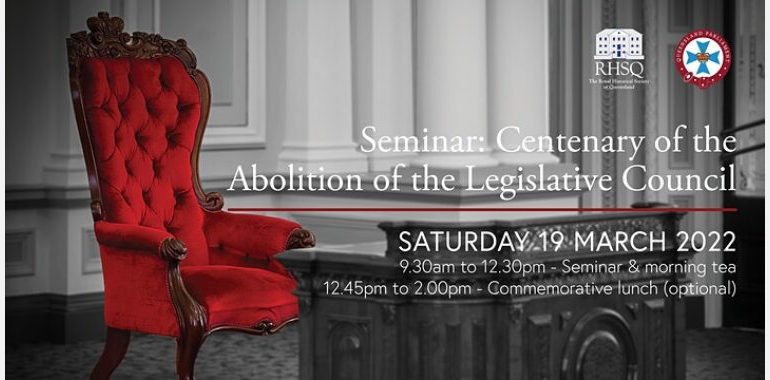 Centenary of the Abolition of the Legislative Council
A joint seminar between The Royal Historical Society of Queensland and the Queensland Parliament to commemorate the 100th anniversary of the abolition of the Legislative Council, followed by an optional lunch*.
Speakers and Program:
Mrs Lynne Armstrong Setting the Scene
Dr Denver Beanland AM Who's who in the Chamber 1860-1910
Emeritus Prof Kay Saunders AO The Beginning of the End
Prof Gerard Carney Constitutional Battles – Resistance and Reform
Mr Neil Laurie Life After
Tickets are strictly limited. Bookings and pre-payments are essential.
*An optional lunch in Strangers' Dining Room is also available to pre-purchase. Lunch includes an alternate drop main course, dessert, drink on arrival and tea and coffee.