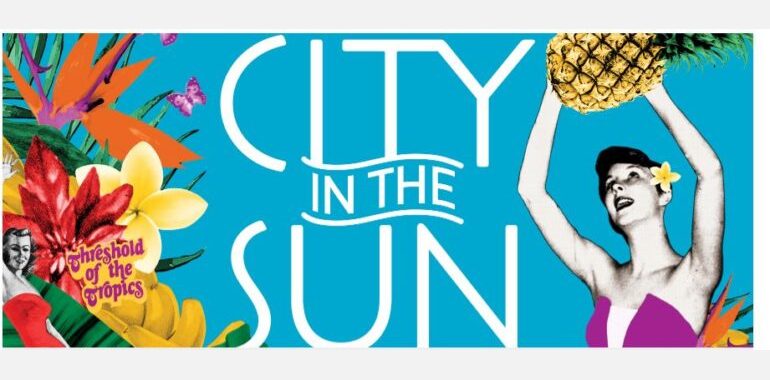 Museum of Brisbane - Level 3, Brisbane City Hall, King George Square, Brisbane

19th June 2021 - 27th February 2022

10:00 am - 5:00 pm

3339 0800

free
City in the Sun
New exhibition at the Museum of Brisbane.
City in the Sun uncovers and reimagines Brisbane's subtropical image. Showcasing large-scale new contemporary artworks alongside historical imagery, the exhibition will reveal how the city's history of migration, tourism, climate, environment and geographic location has contributed to the images of a subtropical oasis of leisure and abundance.
Newly commissioned works from artists Kinly Grey, Christopher Bassi, Laura Patterson, Rachael Sarra, Sam Tupou, Sebastian Moody, Holly Anderson and Rachel Burke are coupled with works by Gerwyn Davies, Michael Zavros, Tracey Moffatt, Scott Redford and Olive Ashworth to name a few.
The exhibition invites audiences to peek behind the sun-drenched façade of the tourist brochures and question if these images still represent who we are as a city… if they ever did.
Museum of Brisbane is open Tuesday to Sunday.