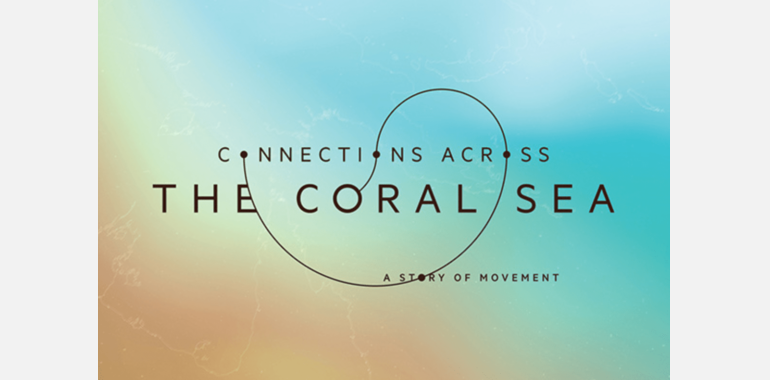 Queensland Museum - Corner of Grey & Melbourne Ss, South Bank

19th August 2022 - 21st May 2023

Free
Connections across the Coral Sea
Discover a time where humankind knew no borders. A place where objects and ideas were shared harmoniously across cultures. Travel across the iconic Coral Sea and explore the rich relationships of ancient First Nations communities – their trade, customs and connections.
Connections across the Coral Sea reveals the latest archaeological research around the earliest movements and trade between the seafaring cultures of Papua New Guinea, Torres Strait and the northeast coast of Queensland.
Experience the language, stories and the spiritual connections of voyagers long ago. See real artefacts that endure the customs and talent of the ancient Pacific artisans that created them. Come full circle as you step into the modern day and learn about research and technology used to piece together the puzzle of a thriving cultural movement that existed since time immemorial.
A story of movement. A story of life. A story to be told.
Things to see and do:
Discover a place long ago where thoughts, ideas and objects are shared amongst early seafaring First Nations cultures.
Explore the interesting ways that First Nations groups expressed their cultural diversity and engaged with one and other across the Coral Sea.
See real artefacts and be immersed in the way of life of First Nations communities of Papua New Guinea, Torres Strait and northern Queensland.
Learn about the ways of sea voyagers and their spiritual connection to the incredible canoes that ensured their way of life.
Learn about the distinctive pottery created thousands of years ago in Papua New Guinea that links the trade circle and movements of cultures around the Coral Sea.
Find out how modern research and collaboration with Traditional Owners has allowed us to understand more about human expansion and early trade than ever before.
Step inside a life-size archaeological excavation, and learn about the technology used to find evidence of First Nations people that lived over 6500 years ago.