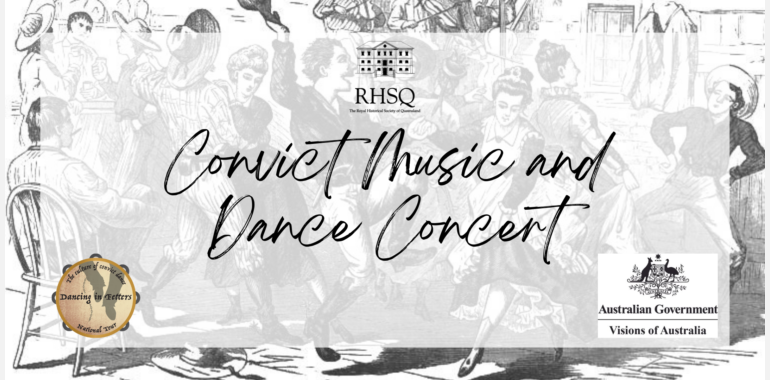 Commissariat Store Museum - 115 William Street, Brisbane

18th February 2022 - 18th February 2022

5:30 pm - 7:00 pm

3221 4198

free
Convict Music and Dance Concert
At the Commissariat Store Museum.
In conjunction with the exhibition, Dancing in Fetters: The Culture of Convict Dance, you are invited to a concert of convict music and dance, led by exhibition curator Dr Heather Clarke. Drinks and nibbles will be provided.
This project has been assisted by the Australian Government Visions of Australia funding.
Please note that the RHSQ is complying with the Queensland Government's public health and social measures. This means that anyone who is vaccinated is welcome to enter the museum so long as they:
Provide a copy of their vaccination certificate, either on their phone or on paper
Have a valid medical exemption certificate if unvaccinated
Check in with the Check In Qld app
Anyone who is unvaccinated will be asked to leave.