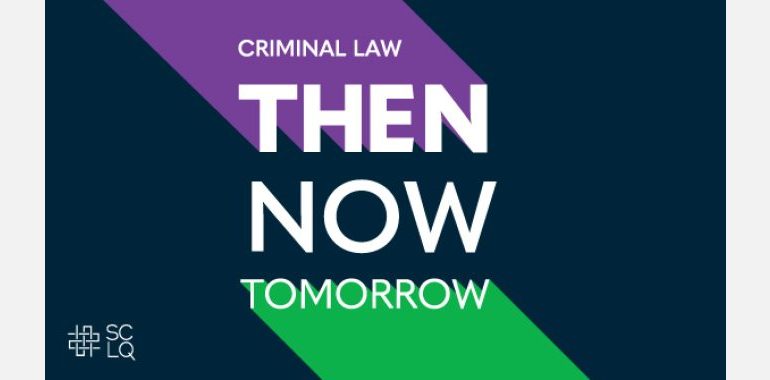 Sir Harry Gibbs Legal Heritage Centre, Supreme Court Library Queensland - Ground floor, QEII Courts of Law, 415 George St, Brisbane

09th January 2023 - 31st December 2024

Free
Criminal law—then, now, tomorrow
Our exhibition Criminal law—then, now, tomorrow looks at how our society and criminal offences have evolved together since the creation of the Criminal Code 1899 through the upheavals and advancements of the 20th century and explores what changes may occur in the future.
From the widespread use of automobiles to the invention of texting, societal developments often necessitate changes in the criminal justice system. This exhibition tracks some of the biggest changes and asks viewers to theorise how the criminal law will change in response to future technologies and challenges.
Monday to Friday, 8.30am to 4.30pm.
Free — all visitors welcome.