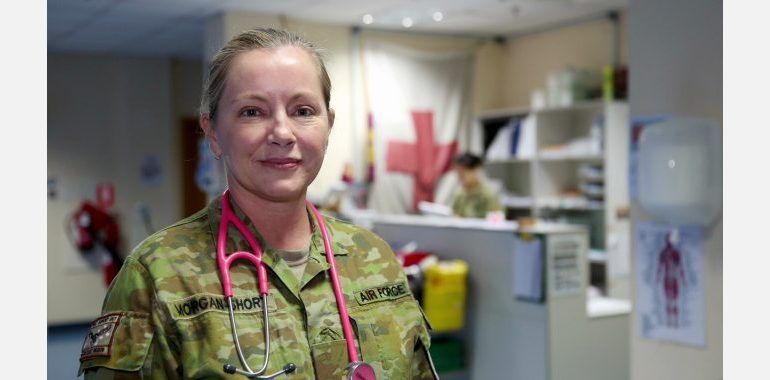 Dr Kim Morgan-Short: a doctor, an officer, and a war and service widow
"I am the mother of a serving member. I am a serving member and a veteran. I am a war widow after the death of my first husband in an F-111 crash, and a service widow after the death of my second husband in service."
Join Anzac Square Memorial Galleries ahead of War Widows Day for a free talk with Dr Kim Morgan-Short; a former Royal Australian Air Force reservist and Director of the War Widows Guild, Queensland.
The military has always played a role in Kim's life. Her father was a national serviceman and, after graduating university as a doctor, she joined the RAAF Reserve. Kim met her first husband through the defence force. They were posted at the Amberley base when he was sent to Malaysia for a routine four-week detachment. While on exercise, his plane crashed, and he was sadly killed.
At the age of 34, Kim was a war widow left to raise three children under the age of 10. In her grief, Kim found support by connecting with other war widows through the War Widow's Guild, and with Legacy, and continued her military career as a squadron leader medical officer in the RAAF Specialist Reserve.
Hear more about Kim's remarkable life and career, and how she continues to advocate for families affected by military deaths. After the talk, visitors can stay to explore the Memorial Galleries – embarking on an interactive journey from World War I to today, before taking time to reflect on the remarkable stories of bravery and sacrifice in the tranquil parklands.