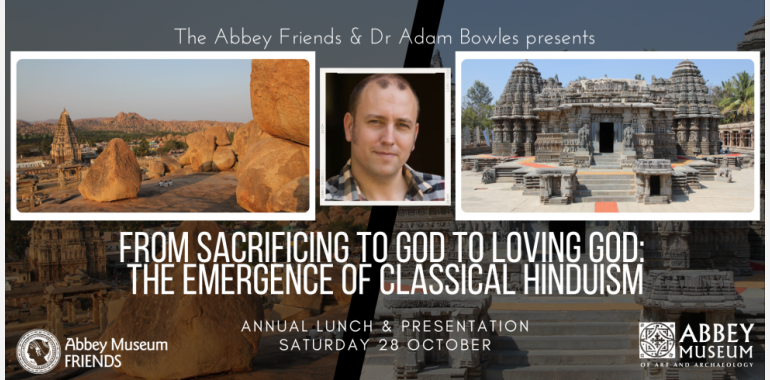 The Emergence of Classical Hinduism
Join us Saturday 28 October
The Abbey Museum Friends invite you to their Annual Lunch and Presentation on Saturday 28 October.
The presentation, by Dr Adam Bowles, will be about the cultural transition in Ancient India from around 500 BCE to the mid 1st millennium, which witnessed the emergence of many of the elements that we recognise now as being characteristic of 'Hinduism'.
The lunch commences at 1.00pm – join us for a delicious two-course meal (main of meat and salad plus dessert). Wine and juice are also included.
Lunch & Presentation: (Guest price) $45 | (Friends price) $35
Presentation only: (Guest price) $20 | (Friends price) $10