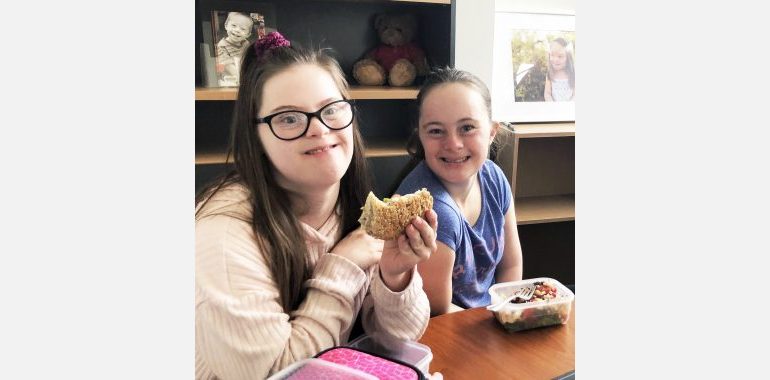 10th October 2020 - 10th October 2020

5:00 pm - 6:00 pm

(07) 3555 1870

Free
Experiencing Everyday Joy
Stories of joy streamed online by Adderton: house & heart of mercy
What joy do you experience everyday? Many of us have had to work on maintaining our wellbeing during the challenges of 2020.
We are asking two people who experience everyday joy to share their thoughts, ideas and experiences in a video interview story. Andrew Dower, Down Syndrome Queensland's (DSQ) Program Manager and Sarah McRae, Childcare Worker and DSQ Lunch Club member will tell us about how and why the online DSQ Lunch Club was formed and the daily joy lunch club members experience.
Watch the interview when it is published during Queensland Mental Health Week.
**Image supplied and with permissions from Down Syndrome Queensland