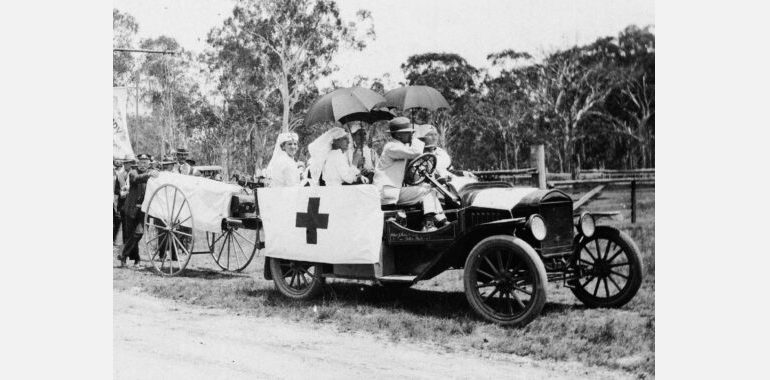 Bribie Island Seaside Museum - 1 South Esplanade, Bongaree

18th February 2022 - 15th May 2022

10:00 am - 3:00 pm

(07) 5433 2596

Free
Fetch the doctor!
At the Bribie Island Seaside Museum.
Featuring intriguing and sometimes disturbing surgical equipment and killer pills, the Fetch the Doctor! exhibition will leave you thankful for modern medical advancements.
Explore the grim yet fascinating medical history of people living and holidaying on Bribie Island in the early 1900s.
Uncover the challenges of getting to a doctor, the popular yet toxic potions people used, and some of the life and death decisions made.
Bribie Island Seaside Museum opening times: Wed-Fri 10am – 4pm; Sat & Sun 10am – 3pm.
Image credit: Part of procession carnival in Caboolture (detail), c1920s. Moreton Bay Region Libraries.