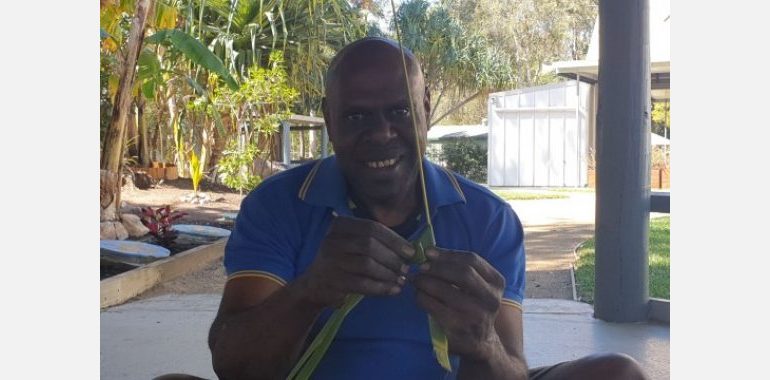 29th September 2020 - 29th September 2020

10:30 am - 11:15 am

free
Fibres, folds and languages old
Online children's weaving workshop with Brian Whap.
Fibres, folds and languages old is a celebration of First Nations culture, language and stories featuring a number of events and activities for adults and chidlren alike.
This children's weaving workshop is free and is an online event run via Zoom. Details on how to join the event and the materials required will be provided on registration.
About Uncle Brian Whap
Brian is a Torres Strait Islander whose language group is Kala Lagaw Ya and his spoken dialect is Mabuyag. Brian is a cultural educator who contributes his time supporting community organisations and cultural events throughout South East Queensland. Weaving for him was always enjoyed as a hobby, and it later developed into educational workshops and cultural sessions.
Registrations are essential.