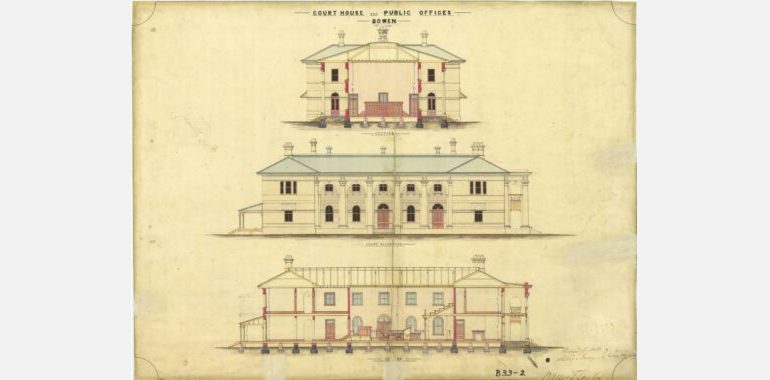 From Pillar to Post
Architecture and Building Records at Queensland State Archives.
The Queensland government constructed a range of buildings for the purposes of conducting its business. This presentation will provide an insight into the variety of Queensland Government buildings and the range of records created by the Queensland Government. It will also introduce you to how you can access these records for your research and where they might be located in the collection.
Attendance numbers are limited as the venue can only accommodate 30 participants due to COVID-19 restrictions. Limited parking available.
Bookings are essential.
This event is part of the Australian Heritage Festival 2021.
Images courtesy of the Queensland State Archives.