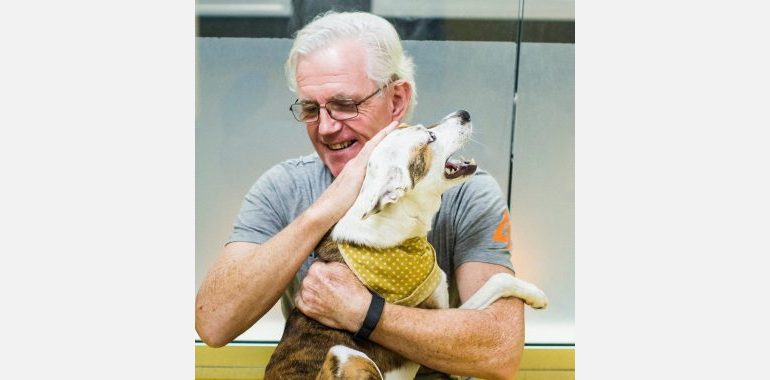 17th October 2020 - 17th October 2020

5:00 pm - 6:00 pm

(07) 3555 1870

Free
From social isolation to Happy Hearts
Stories being streamed online by Adderton: house & heart of mercy.
In 2020, many of us have experienced social isolation for the first time. The topic 'from social isolation to happy hearts' is being explored in this video interview with Zoe Black, CEO of Happy Paws Happy Hearts (HPHH) and Tom Kunst, a veteran and HPHH program participant and volunteer.
Tom will share his story of being an Army Veteran, how HPHH's program positively impacted his life and inspired him to volunteer on a regular basis. Zoe will be talking about why she founded HPHH and how it supports people in our community experiencing social isolation.
Watch the interview when it is published during Queensland Mental Health Week.
**Image supplied and with permissions from Happy Paws Happy Hearts