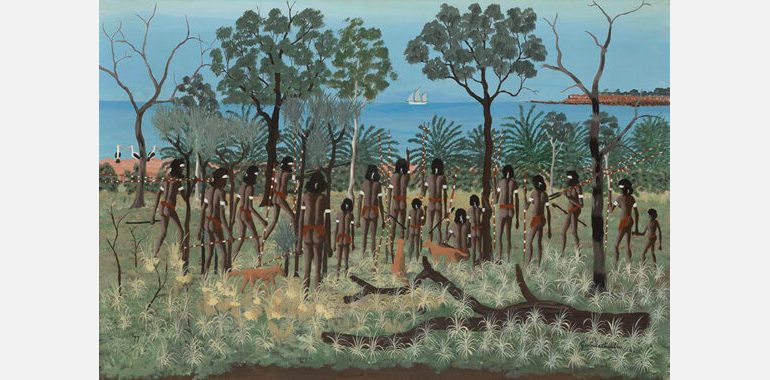 Queensland Art Gallery - Gallery Two, Stanley Place, South Brisbane

19th December 2021 - 15th January 2023

10:00 am - 5:00 pm

3840 7303

free
Get Up, Stand Up
Indigenous Australian Art Collection at Qld Art Gallery.
Drawn from the QAGOMA Indigenous Australian Art Collection, this exhibition of works by Indigenous Queensland artists demonstrates the makers' engagement with cultural, familial, historical and political movements, their assertion of sovereignty and desire for political and social equality.
From the latter half of the nineteenth century until the middle of the twentieth century, Indigenous peoples' freedom of movement was severely restricted, with the deliberate intention of interrupting ancient lines of cultural knowledge and practices. However, the early colonial era introduced new artistic practices and materials, allowing artists to later celebrate their newfound freedom to practise culture — particularly ceremony and dance — and to move freely through ancestral lands.
A significant group of works reflect these ongoing familial experiences of involuntary movement off Country, away from family and onto the missions and reserves that provided both sanctuary and oppression; while defiant protest works demand to be heard.
(Image: Goobalathaldin Dick Roughsey, Lardil people. First Missionary, Mornington Island 1977. QAGOMA Collection.)