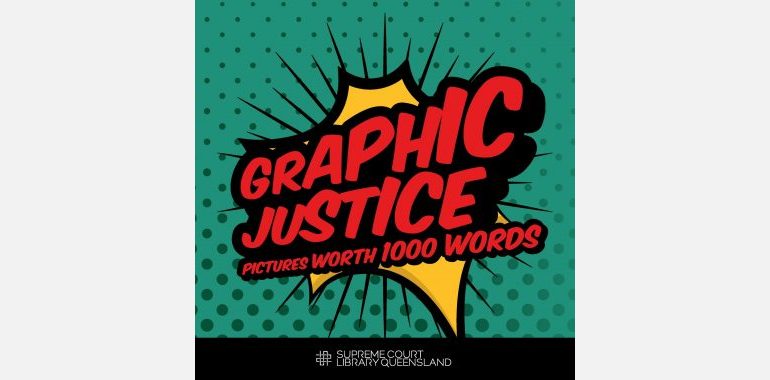 Sir Harry Gibbs Legal Heritage Centre - Ground floor, Queen Elizabeth II Courts of Law, 415 George Street, Brisbane

11th March 2021 - 02nd April 2021

8:30 am - 4:30 pm

1300 SCLQLD (1300 725 753)

Free
Graphic justice: pictures worth 1000 words
Supreme Court Library Qld's latest exhibition is now open.
'Graphic justice' is an emerging concept that may present both challenges and opportunities for the legal system. This exhibition explores how legal practitioners, companies and advocacy groups are beginning to apply 'design thinking' and 'graphic justice' principles to help people better understand the law.
Live outside Brisbane? View the exhibition online.
Open weekdays 8.30am to 4.30pm
Free—all visitors welcome
Sir Harry Gibbs Legal Heritage Centre
Ground floor, Queen Elizabeth II Courts of Law
415 George Street, Brisbane