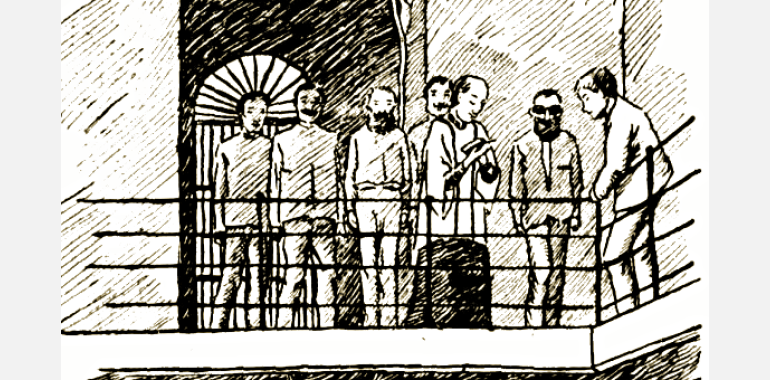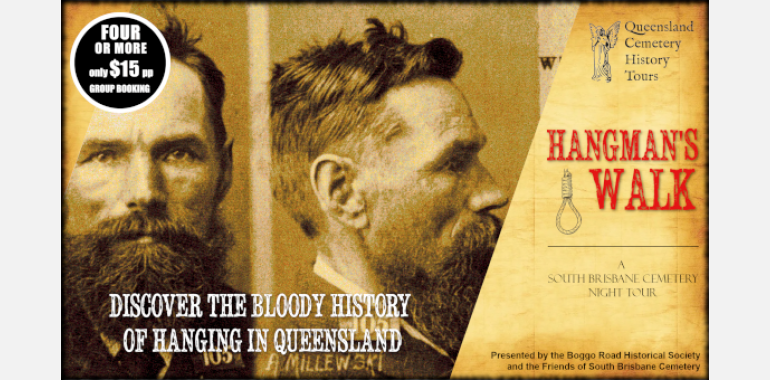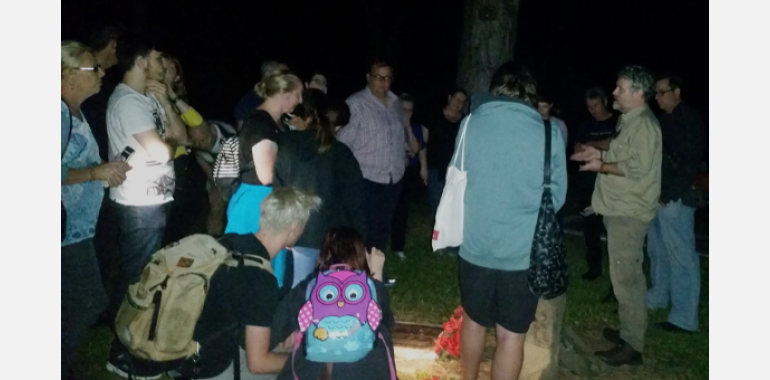 South Brisbane Cemetery - 185 Annerley Rd, Dutton Park

26th May 2023 - 26th May 2023

7:30 pm - 9:45 pm

Adult $20 | Concession $15 | FOSBC members $10 | Group bookings (4+ people) $15 pp
'Hangman's Walk': South Brisbane Cemetery
The Hangman's Walk cemetery tour is a special night-time experience. You will explore a beautiful, grand old Victorian-era cemetery under the stars and the trees with the people who know it best, and discover some remarkable Real History.
You will visit the grave sites of various people associated with the history of hanging in Queensland, including the hangman and all the people he hanged, and hear the fascinating backstory to hangings – how they were carried out, how they changed over time, and why Queensland became the first part of the British Empire to stop them.
This is a great way to safely see the cemetery at night. Your friendly guides are award-winning cemeterians Chris Dawson and Tracey Olivieri, who will be more than happy to chat with you and answer your questions during the tour. Chris is also one of Queensland's leading capital punishment historians.