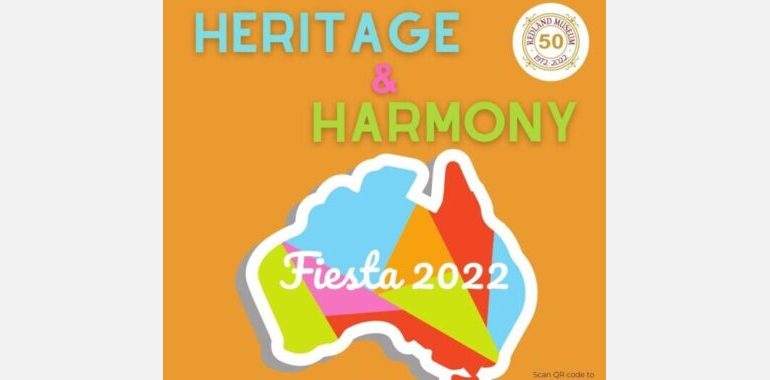 Redland Museum - 60 Smith Street, Cleveland

20th March 2022 - 20th March 2022

10:00 am - 2:00 pm

3286 3494

free
Heritage and Harmony Fiesta 2022
A free community event for all the family!
Come along to celebrate the rich and diverse history and multicultural community of the Redlands!
Heritage & Harmony Fiesta has a fun packed program of multicultural entertainment, children's activities and lots to do for all the family.
Visit the Blacksmith Shed where you will learn all about the history of blacksmithing. See the transport displays, plus live demonstrations of the Printing Press and Spinning & Weaving.
Festivities include a variety of multicultural live music and entertainment including Indigenous song, dance and didgeridoo, German folk dancing and bell ringing, Chinese lion performance with traditional Chinese percussion instruments and English folk dance performed in Regency costumes and much more!
Limited tickets available – get in quick and register now.