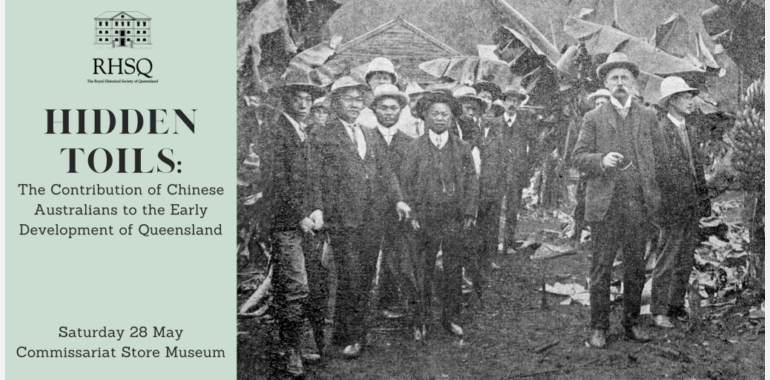 Commissariat Store Museum - 115 William Street, Brisbane

28th May 2022 - 28th May 2022

9:00 am - 4:30 pm

3221 4198

$45 - $55
Hidden Toils: The Contribution of Chinese Australians to the Early Development of Queensland
Hosted by The Royal Historical Society of Qld.
Conventional local histories often focus exclusively on European activity and achievements and have largely been silent on the contributions and achievements of the Chinese. This conference aims to change that. It will cover several themes including pastoralism, commerce and culture, with a particular focus on settler families.
For more details including speakers click here.
Ticket price includes morning tea, lunch and afternoon tea.