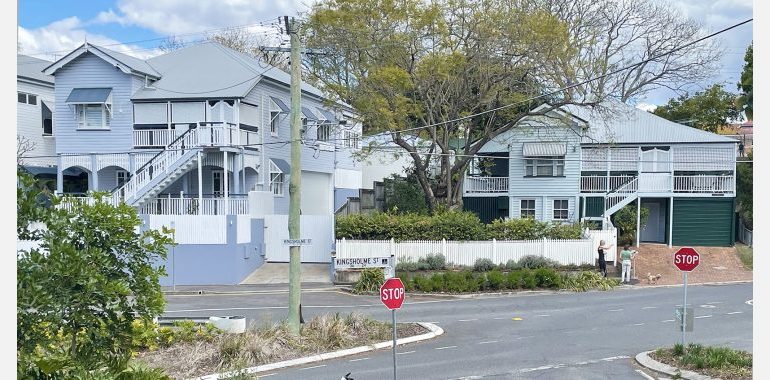 Historical Walk: New Farm & Teneriffe — Streets Less Travelled
Enjoy this walking tour along some less-travelled streets in New Farm/Teneriffe, taking in the history of landmarks and homes.
Come and enjoy a 90-minute walk along the less-travelled streets of New Farm and Teneriffe. Meet us in front of To Be Thai Restaurant at 92 Merthyr Rd, New Farm. Bring your GoCard, because we'll take the 199 bus, so as to begin our walk at the Hastings Street steps at Macquarie St, Teneriffe.
We'll pause beside two of the more recent woolstores on Macquarie St which date from when trams travelled to New Farm Wharf, then walk to where the old homestead called Kingsholme once stood.
We'll pass by the Macedonian Church and the 1860s stone house now called Miss Midgley's, then make the crossing from James Street to Brunswick Street, with a variety of landmarks on the way.
We will return to Merthyr Village on the 199 bus, so as to enjoy a cuppa together.
Your tour guide will be Gerard Benjamin, author of the popular books Reflections on New Farm and Homes with History, and history columnist for Village Voice.
For further information, contact the tour leader, Gerard Benjamin on 0409 582 830.