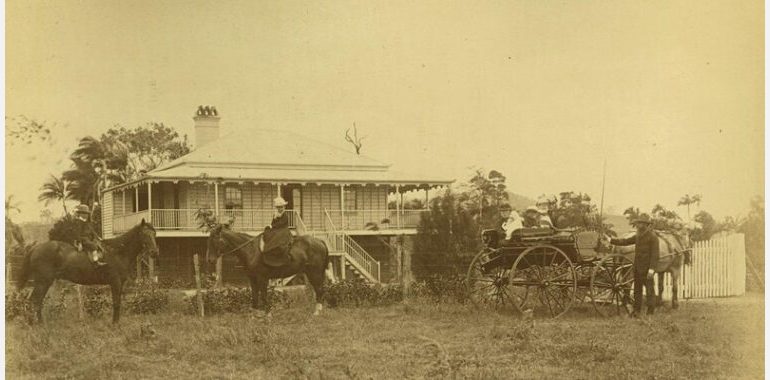 Inhabitants of your house
House Histories Webinar Series - State Library of Qld
A house is not a home without people and their stories.
Enrich the history of your home by discovering who lived there. Share their joys, triumphs and difficulties.
Sources such as post-office directories, electoral rolls and newspapers will provide a richer understanding of the previous inhabitants of your home.
This online event is free to attend and will run via Zoom. Details on how to join the event will be provided on registration.
Image: Manager's residence at the Pioneer Sugar Plantation outside Mackay, ca. 1880. Image number 6298-0001-0037, John Oxley Library, State Library of Queensland.