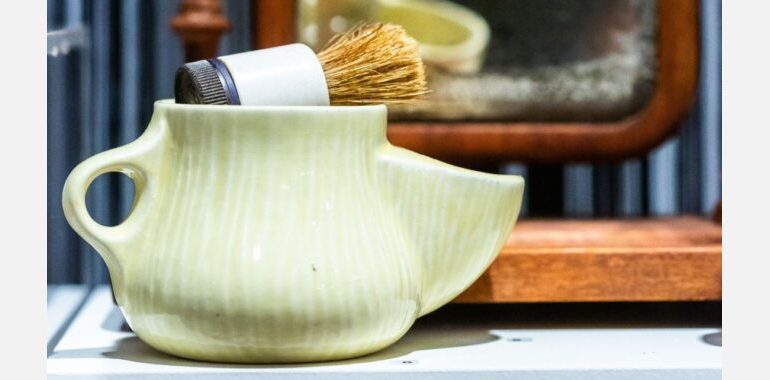 Redcliffe Museum - 75 Anzac Ave, Redcliffe

11th June 2022 - 09th October 2022

10:00 am - 3:00 pm

34806700

Free
It's personal
New Exhibition at Redcliffe Museum
Every day men and women apply lotions, groom their hair and carry out hidden beauty regimes to present themselves to the world. Have you ever considered why and how technology, social attitudes and politics have shaped the products we use?
Take a step inside the world of intimate objects and personal effects where nothing is taboo. Discover the makeup style of the 1920s adventurous woman, how First World War nurses transformed personal hygiene and the meaning behind men's beards.
Exhibition opening
Celebrate the official opening of It's personal on Friday 10 June, 6pm.
There will be a talk entitled 'Explore identity through appearance' with exhibition curator & host Julie Martin and an engaging panel of speakers:
Deborah Fisher, a fashion designer and educator based at USC. Her research areas include: fashion and identity; women's relationships with clothing through material culture, personal branding and design thinking.
Kimbralou, a Brisbane designer with an emphasis on repurposing thrifted garments to create exclusive items underpinned by social and political awareness.
Kylie-Lee from Kakadu Tiny Tots, who creates authentic First Nations clothing, accessories and artwork with designs that originate from the Traditional Owners of Kakadu National Park.
This is a free event. Bookings required. Light refreshments provided.
Exhibition developed by Moreton Bay Regional Council.
*Museum is open Wed–Fri 10am–4pm, Sat–Sun 10am–3pm