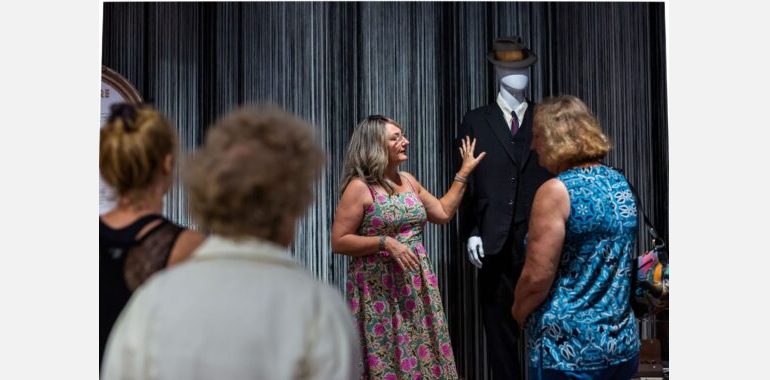 Pine Rivers Heritage Museum - Old Petrie Town, 901 - 949 Dayboro Road,, Whiteside

05th June 2021 - 05th June 2021

10:30 am - 11:30 am

(07) 3285 7213

Free
It's personal: Curator's tour
Join curator Julie Martin, for a farewell tour of It's personal, at Pine Rivers Heritage Museum.
Take a journey inside the world of intimate objects and personal effects where nothing is taboo.
Learn what went into the creation of this exhibition, and discuss why and how technology, social attitudes and politics have shaped the products we use.
Discover the makeup style of the 1920s adventurous woman, what First World War nurses had to do with sanitary pads and the meaning behind men's beards.
This is the closing weekend, and spaces are strictly limited!
So do not miss the opportunity to bid farewell to this stylish and sometimes startling exhibition.
RSVP required | Free event
Image credit: Katie Bennett, 2021, photograph.