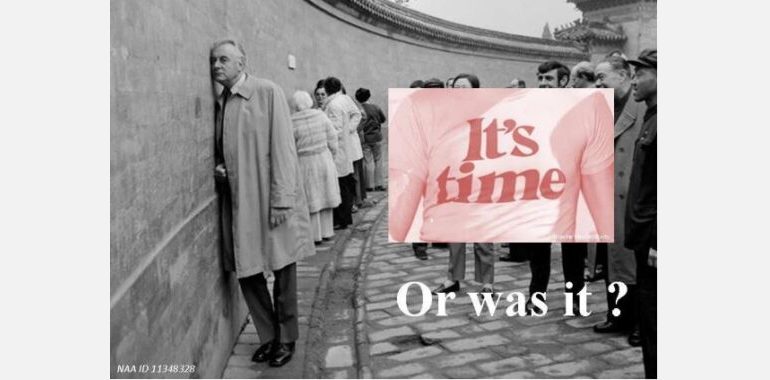 'It's time or was it?'
Brisbane History Group seminar following their AGM.
After a close thing in the 1969 Federal election, Gough Whitlam led the Labor Party into government in 1972, its first time in office for over 20 years.
Their election slogan was 'It's Time', and while there was an appetite for change at national level, how would this pan out in Queensland where Joh Bjelke-Petersen was 4 years into a premiership that lasted for 19 years?
Despite his apparent popularity and approval not everyone in the local community was content to sit back and accept the status quo.
Did Canberra listen, did it have any influence?
Program:
12.30pm – Registration and cash book sales
1pm – Brisbane History Group AGM
1.45pm – Seminar: It's Time or was it?
4.30pm – Close
Free event but bookings essential for Covid Compliance and Catering.
This event was scheduled for 26 February but was rescheduled to 26 March 2022 due to weather event.
If you have not previously booked and now wish to do so, please contact Andrew at 0421 344 503 or send an email to brisbanehistoryevents@gmail.com.