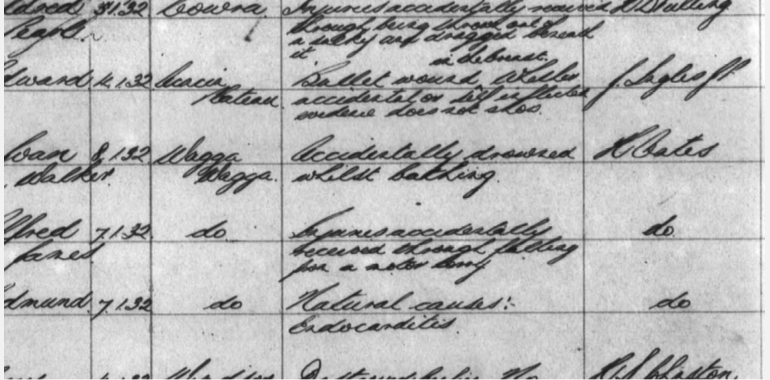 Bribie Island Seaside Museum - 1 South Esplanade, Bongaree

27th November 2022 - 27th November 2022

10:30 am - 11:30 am

(07) 5433 2596

Free
Just what caused their death?
Bribie Island Seaside Museum
There is a long history of doctors using their skills to keep us healthy but modern medicine as we know it is fairly recent. Not that many years ago, infectious disease were prevalent and epidemic disease were common, particularly in young infants.
Death certificates are where we see evidence of these diseases but what do the archaic medical terms mean? What were these diseases and how did they affect our ancestors lives?
This talk will explore some of history's strange and scary diseases, presented by Helen V Smith, an Australian public health Microbiologist at Forensic and Scientific Services (FSS), Department of Health.
Helen has over 30 years' experience in microbiology, beginning her career in the Laboratory of Microbiology and Pathology. In that time she has been involved the testing of food, water and clinical specimens for notifiable bacterial pathogens and investigation of outbreaks.
Around 20 years ago she became interested in the use of molecular epidemiology to investigate public health outbreaks and began the Molecular Epidemiology Unit within FSS.
*Museum is open Wed–Fri 10am–4pm, Sat–Sun 10am–3pm