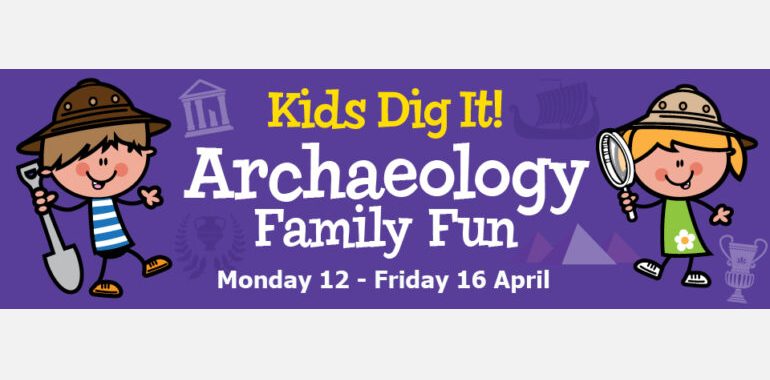 Abbey Museum of Art & Archaeology - 1-63 The Abbey Place, Caboolture

12th April 2021 - 16th April 2021

9:00 am - 4:00 pm

5495 1652

$18.50 per child, $5 per adult
Kids Dig It!
Archaeology Family Fun at The Abbey Museum.
Have you ever wondered what it is like to be an Archaeologist? What do they do? Why are they important? Head to the Abbey Museum these school holidays to find out!
Each day will be comprised of:
2-hour workshops – these are timed workshops comprised of 3 activities: Archaeology in the Lab, Archaeology dig, and Archery. You will need to book for a session and be ready to start the session at the time you choose.
Three time slots per day
Limited to 15 children per time slot (with only one adult per booked child where possible)
The museum will also have other activities running. These include the Artisans Workshop (make a worry doll or laurel wreath), Get Crafty (paper crafts), Timeline puzzle, Midden study – Who belongs to this rubbish? and more…
The Abbey Café will be open 9.30 am – 3.00 pm each day.
The facilities and staff are well equipped to create the safest possible environment to minimise any possible risk of Covid-19 transmission.