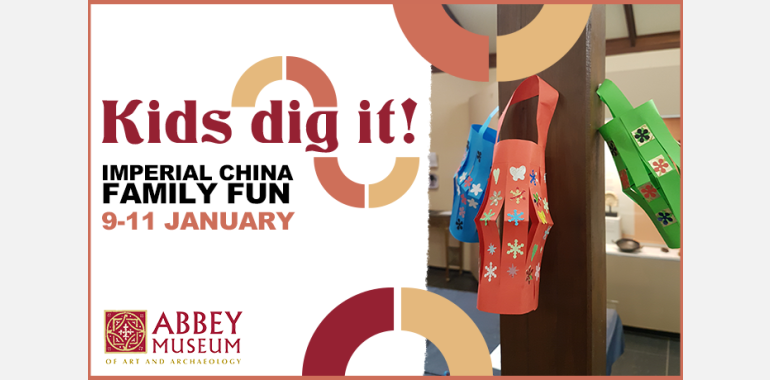 Abbey Museum of Art & Archaeology - 1 - 63 The Abbey Place, Caboolture

09th January 2023 - 11th January 2023

From $8.50
Kids Dig It!
Imperial China Family Fun.
Join us in the January 2023 School Holidays for 3 days of Family Fun! Come along and learn about Imperial China.
Book your Add-Ons to ensure you don't miss out on the activities! (Scroll to the bottom of the ticket page to select Activities):
Explore Imperial China through engaging and interactive activities. Kids will practice their archery skills, excavate artefacts and have a go at Terracotta warrior painting. The Museum will highlight its artefacts from China and offer a range of craft activities, including colouring in and paper lantern making.
It is strongly recommended that visitors bring lunch and plenty of water as there will be no Abbey Café