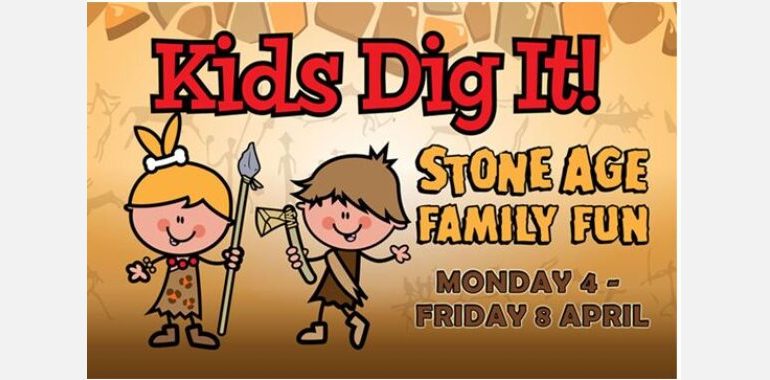 Abbey Museum of Art & Archaeology - 1-63 The Abbey Place, Caboolture

04th April 2022 - 08th April 2022

10:00 am - 3:00 pm

5495 1652

$8.50 - $20.24
'Kids Dig It!' Stone Age Family Fun
Back these school holidays at the Abbey Museum!
Join the team at the Abbey Museum for a week of hands on, educational fun for the whole family. Kids can:
Try their hand at archery
Create their own Neolithic era pottery
Learn about weaving techniques of the past
Create a stone age necklace
Have a go at 'Cave' painting
Paper, craft, treasure hunts inside the Museum
Enjoy a meal at the Abbey Cafe
And more!
Doors open at 9:30am for activities to start at 10:00am.
You will need to book your session time for scheduled activities, these can be selected when purchasing tickets (please scroll down to "Add-ons" section).
Each child entry ticket includes admission for one adult. Any additional adults will require a ticket. Adults can assist their children with activities, they are not required to book for additional activities themselves.