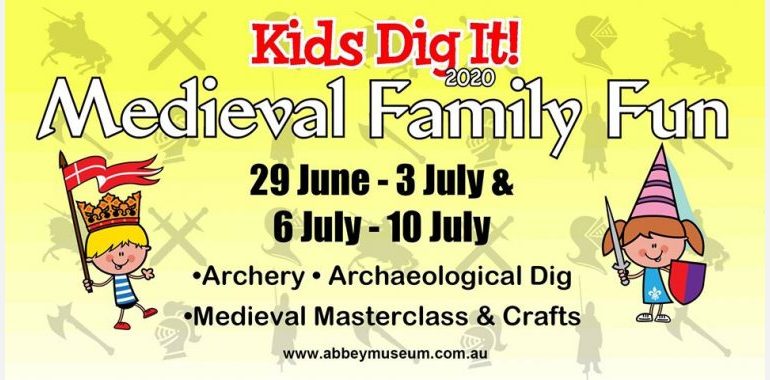 Abbey Museum of Art & Archaeology - 1-63 The Abbey Place, Caboolture

29th June 2020 - 10th July 2020

9:00 am - 4:00 pm

$16.50 child; $5 adult
Kids Dig It!
Medieval Family Fun at the Abbey Museum.
We've customised the experience to pack in the most fun possible, and to meet social distancing guidelines. Here is how it will work…
Each day will be comprised of:
2-hour workshops (four 30-minute rotations at each activity) Three time slots per day.
Limited to 10 children per time slot (with one adult per booked child – Max 20 guests).
Activities include Archery, an Archaeological Dig, Medieval Masterclass (including heraldry/shield painting, lucet weaving, STEM castle challenge), and Get Crafty (Museum tour and paper crafts).
Our facilities and staff will be well equipped to create the safest possible environment to minimise any possible risk of Covid-19 transmission.