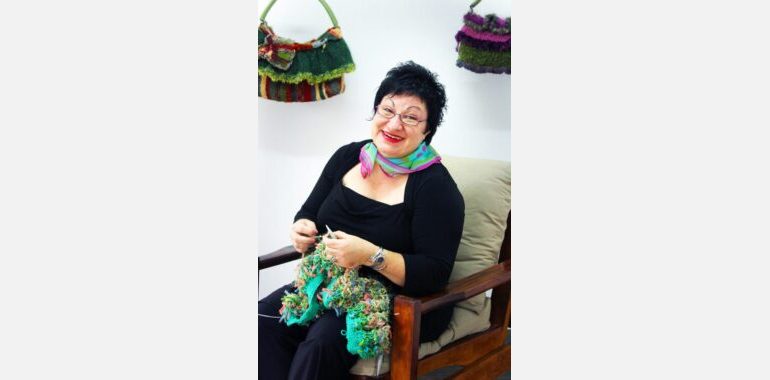 Adderton: house & heart of mercy - 547 Ann St, Brisbane

01st May 2021 - 05th September 2021

10:00 am - 4:00 pm

3839 2494

Free
Landscape of Resilience
Be part of a community artwork at Adderton: house & heart of mercy.
Textile artist, Chrys Zantis invites you to knit, crochet or weave her luxurious textiles to form part of a community artwork, a growing, evolving 'Landscape of Resilience.'

Everyone is welcome to come and 'talk around the table', be with others, to reflect, to share and to exchange skills, experience and stories, as the traditions of knitting, crochet, sewing and quilting have done for countless generations.

Chrys will guide the growth of the 'Landscape of Resilience' to explore the 'textures' of resilience – community, personal, ecological and more.

Your contribution will strengthen, enrich, reinforce and nourish this artwork that will become a visual testament to the strength of the participants and the resilience of our community.

Come and knit your story, stitch your tale, craft your history. No knitting or crochet experience necessary, there are no rules!

Visit the community studio any time you are at Adderton and create your contribution or book in with a group for an artist guided session on a Wednesday or Sunday morning with Chrys Zantis.