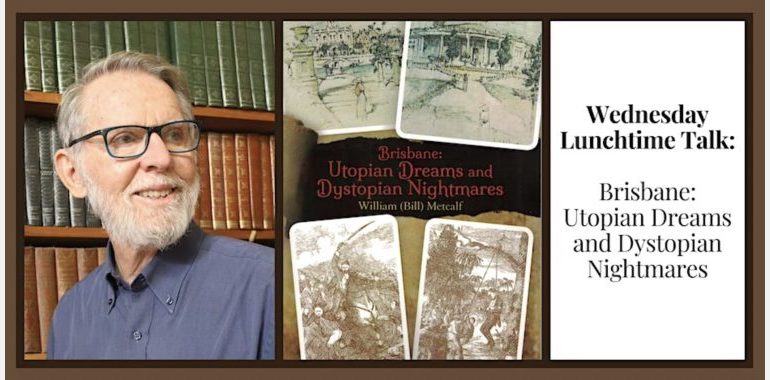 Lunchtime Talk: Brisbane: Utopian Dreams & Dystopian Nightmares
The Royal Historical Society of Queensland Wednesday Lunchtime Lecture.
On Wednesday 8 March, Dr Bill Metcalf will deliver an exciting talk on the topic "Brisbane: Utopians Dreams & Dystopian Nightmares'.
Bill Metcalf is well known to many as the author of some 11 scholarly books and many articles. He is an Honorary Associate Professor at The University of Queensland.
The talk will be about communes and utopian visions for Brisbane that are probably not known to many. Between 1880 and 1920s some imagined 'utopian Brisbane' as the centre of the civilised world while others imagined 'dystopian Brisbane' to be utterly destroyed and abandoned.