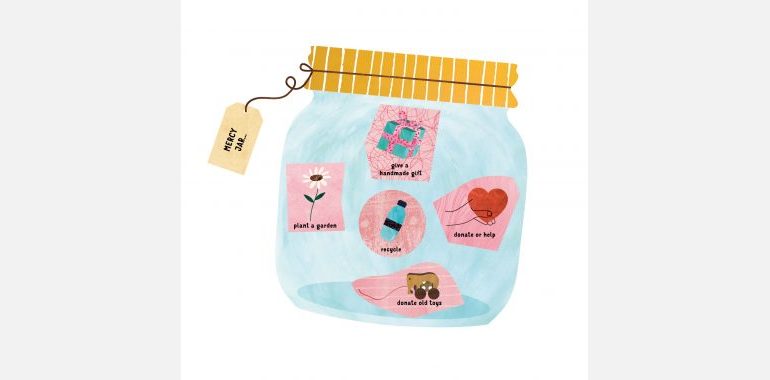 25th September 2020 - 11th October 2020

8:30 am - 12:00 pm

(07) 3555 1870

Free
Make a Jar of Mercy
Workshops for children at various locations around Brisbane.
Create a jar full of positive action in these free kids workshops led by experienced artist and community facilitator, Rachel Apelt.
Make a Jar of Mercy asks kids to consider how they can make a difference. Utilising the fun imagery from the Kids@Adderton children's guidebook, 'Fruit Salad, the adventurous tales of a Convent Cat'. Kids are encouraged to visit Adderton when it re-opens to explore Adderton with the delightful Fruit Salad guiding the way.
All Kids@Adderton workshops follow COVID-safe event guidelines. There will be a maximum of 3 children participating in each 30-minute 'play-shop' . You can book in for workshops in advance or stop by on the day and book in for the next available session.
For more details for locations and to book see Adderton website.
Suitable for: Ages 5 to 12