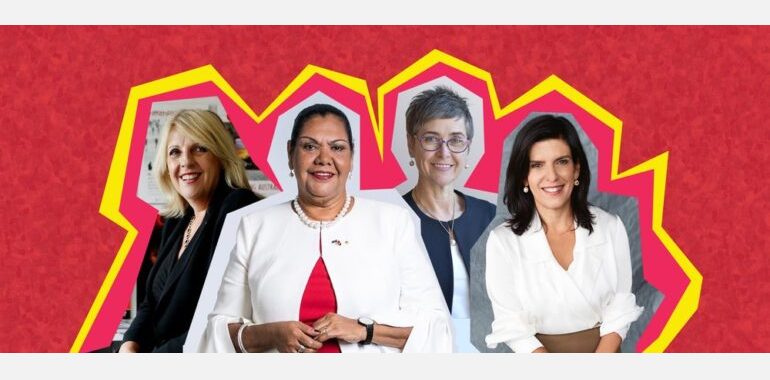 Former Legislative Council Chamber, Queensland Parliamentary Annexe - 2A George St, Brisbane City QLD, Brisbane

27th April 2022 - 27th April 2022

6:30 pm - 10:30 pm

(07) 3184 7939

Concession – $15.00, Standard – $30.00.
Making It Matter: Women and Power
Bouncing back into 2022 with a whirlwind of regional festivals and events, WOW (Women of the World) is launching Making it Matter, a Brisbane conversation series presenting the voices of Australian women who have used their roles and profiles to enact change.
The bold, entertaining and thought-provoking series includes inspiring stories from women involving their own personal journeys. The conversation series will also deliver engaging messages and ideas about diversity and positive change to help break down the barriers which women continue to face.
Much is said and written about how slowly women are gaining access to positions of leadership and power in the world. But after they get there, what then? What difference do we see from their presence?
'Making it Matter' is a conversation series curated by WOW Australia in partnership with QPAC and Griffith University, presenting the voices of women who have used their public roles or voices for change – who haven't just 'made it' but are also 'making it matter'.
Whether in politics, the arts, health, corporate, or education sectors, what are the changes they are leading?   In a world facing increasingly severe disruption from disease and disastrous weather events, how will gender justice form part of the solution for a safer and fairer world?
The first of our conversation series will take place on 27th April on Women and Power,  in the former Legislative Council Chamber, Queensland Parliamentary Annexe, with lawyer and former federal politician Julia Banks; author, cultural leader and former editor of Griffith Review Emeritus Professor Julianne Schultz AM and Aboriginal and Torres Strait Islander Social Justice Commissioner June Oscar AO, in a conversation facilitated by political scientist and commentator Professor Anne Tiernan.